---
The three ways of OneLifeYoga

Yoga offers a variety of ways to help us get the most from our one life, each way supporting and building on the other. You may already have heard of the "eight limbs" (ways) of yoga, eight practices that help unify and deepen life.

OneLifeYoga takes three of these "limbs" and applies them to One-To-One teaching. The three limbs that we'll explore are: asana (postures), pranayama (breath control), dharana (1st stage of meditation). We will use some or all of these three to help create a yoga practice designed just for you, to use at home in your own time and space.
---
First way

ASANA: This practices comprises the yoga postures that many people are familiar with. The postures, modifications and variations are almost limitless, and are designed to help us not only become physically stronger and supple, but calm the mind and help it to become focussed.
Asana form the main part of our practice together

Second way

PRANAYAMA: This practice is about becoming aware of our breath and to begin to explore and enjoy it. Human beings take on average 21,000 breaths every day, yet we hardly notice them (unless we have a heavy cold...! ) There are many ways to notice and explore breath, and this will form the second part of our practice together

Third way

DHARANA: This practise helps us learn to focus our minds and concentrate on an object or idea and is the first stage of meditation. Even if you've experienced deep mediation before, practicing Dharana keeps us fresh and alert.
This will form the third part of our practice together
Powered by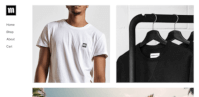 Create your own unique website with customizable templates.